Self Incrimination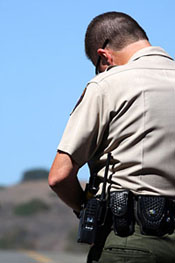 If you have ever seen a movie that involved a criminal trial, then you've probably heard the term "self-incrimination."
But do you know what it actually means?
As the term suggests, self-incrimination occurs when you provide information—whether intentionally or not—that incriminates yourself and could lead to criminal prosecution. For example, if you are pulled over for suspicion of DUI, if the officer asks whether you've had anything to drink, and you respond that you have, then you've made a self-incriminating statement.
Fortunately, this is where the Fifth Amendment to the US Constitution comes into play. The Fifth Amendment gives you the right to refuse to make any statements that could potentially incriminate you—this includes answering questions.
Your Fifth Amendment right against self-incrimination also protects you from being forced to testify at a trial. If you do not want to testify, no lawyer, prosecutor, or judge can make you take the stand. As a defendant, however, you cannot choose to answer some questions and avoid others—the right must be applied to your entire testimony. This means that once you take the stand, you can no longer invoke your Fifth Amendment right to refuse to testify. Often known as "pleading the fifth," this protection also extends to the jury. In other words, if you refuse to testify, jury members cannot use that against you when they are determining the verdict.
Witnesses can also invoke their Fifth Amendment right against self-incrimination during a trial. However, because witnesses may be forced to testify through a subpoena, they can refuse to answer some questions, while responding to others.
Although the Fifth Amendment protects you from making any potentially incriminating statements, it does not apply to fingerprints or blood and DNA tests—this means that you cannot use the amendment as grounds for refusing to submit to these procedures.