Hiring an Attorney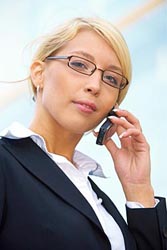 Hiring an attorney is one of the most important things you will need to do if you are ever accused of a crime. An attorney will help determine the best option for your specific case and make sure your rights are protected.

Make sure you do your research prior to hiring an attorney. Just like any other purchase, you will want to do some comparison shopping beforehand. First and foremost, it is important to find an attorney who is familiar with the type of crime you are facing. If you are charged with DUI, for example, you should look for reputable DUI lawyers. Ask your friends and family members for recommendations—even if they have never hired a criminal attorney, they may know one who can provide a professional recommendation.

Once you've evaluated attorneys in your area and narrowed down your list, contact each one to discuss your specific case. Although many criminal defense attorneys offer free consultations, make sure you ask whether there is an initial consultation fee before you meet in person. Ask each attorney about his or her experience—has he or she ever handled a case like yours before? When? What was the outcome? These are some of the most important factors you will need to consider before hiring an attorney.

After you have met with all of the attorneys on your list, you can then choose which one you want to hire. The person you hire should not only have experience handling cases like yours, but also make you feel comfortable. You should make sure the attorney you select will be handling your case personally, rather than handing it off to a paralegal or another attorney. Be sure to also ask about timing and preparation—how long does he or she think the case will take? What do you need to do to prepare for it? Does he or she believe a trial will be necessary?

Before hiring an attorney, make sure you know his or her fees. Ask for a fee agreement in writing that outlines what is and what is not included in the charges. Some attorneys may charge a retainer fee, or down payment, for their services. Others may charge a flat fee for representation, while others may set an hourly rate for their time.
Copying, reproduction, or duplication of the content, web design, or look and feel is strictly prohibited.
SelfIncrimination.Org HAS SUPPLIED THE INFORMATION ON THIS WEBSITE FOR INFORMATIONAL PURPOSES ONLY. THE INFORMATION ON THIS WEBSITE MAY NOT BE 100% ACCURATE AND SHOULD NOT BE INTENDED AS LEGAL ADVICE. THE USE OF THIS WEBSITE DOES NOT CREATE A LAWYER-CLIENT RELATIONSHIP. HIRING AN ATTORNEY IS A VERY IMPORTANT DECISION. BEFORE HIRING AN ATTORNEY IT IS IMPORTANT TO ASK FOR WRITTEN AND VERIFIED INFORMATION ABOUT THE ATTORNEYS QUALIFICATIONS AND EXPERIENCE.