Innocent Until Proven Guilty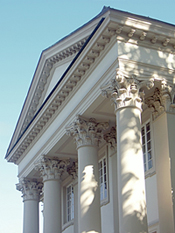 You don't have to be a lawyer to have heard the term "innocent until proven guilty."
A fundamental concept in the United States justice system, the expression was first used in the Bill of Rights to ensure all citizens receive a fair trial if they are ever charged with a crime, a principle known as due process of law.
As the founders of the United States realized, the rights of the accused must be protected if we want to maintain a functioning democratic society and prevent the government from abusing its authority. Therefore, the Constitution grants protections for citizens if they are accused of a crime and details the requirements that must be met before you can be convicted of that crime. Your innocence is assumed until these conditions are met. In other words, you are innocent until proven guilty.
It is very important for you to know your rights if you are ever charged with a crime. You have the right to obtain legal representation and, if you are questioned, you have the right to remain silent until you have spoken with an attorney. If you cannot afford an attorney, your rights also guarantee that one will be appointed to you by the government. In addition, you have the right to know the charges against you.
Once you are notified of your charges, the Fifth Amendment of the Constitution protects you from self-incrimination, which allows you to refuse to testify during your trial. You may also confront any witnesses who are testifying against you and collect your own witnesses and evidence.
Your rights also protect you from unreasonable search and seizure—meaning the government must have a search warrant in order to search your private property. If evidence was collected illegally, it cannot be used against you in court.
Finally, you have the right to be tried by a jury of your peers if you desire. Individuals who are charged with serious crimes also must be indicted by a grand jury before their case goes before the court.
Because you are innocent until proven guilty, the prosecution must prove your guilt beyond a reasonable doubt. In other words, once all of the evidence against you is considered, no reasonable person should be able to question your guilt—otherwise, you cannot be found guilty. You also cannot be charged with the same crime twice.